The Finance Department at Storms Ford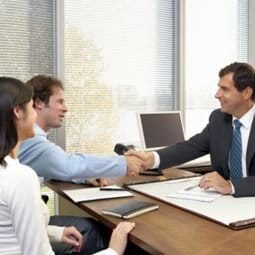 So, you're through with the toughest part of the vehicle buying process (finding the vehicle you want), and now you're on to the finance side of things. Does just the word finance bring chills to your spine? Fear not, East Hampton, Hampton Bays and Sag Harbor drivers, the Storms Ford finance team is ready to help! Our team of in-house finance experts will work with Southampton drivers to find a cash payment that fits within your unique needs. Here at Storms Ford, our finance team is well connected to a vast lending network that helps to ensure that East Hampton, Hampton Bays and Sag Harbor drivers can land a fair finance deal.
Loan or Lease? The Storms Ford Team Helps You Choose

With the expert guidance of our finance team, drivers across Southampton find the perfect loan or lease for their budgets. Whether you prefer a lower monthly payment and the ability to trade up every couple of years with a new-vehicle lease, or you prefer the freedom to drive as many miles as you want and keep your vehicle for a long time with a loan and purchase agreement, we want to help. Unsure which of these financing deals is right for you? We'll walk you through each one step by step and, together, we can find the best route for you to get the new vehicle you need.
Make Life Easier with Expert Automotive Financing
Let the Storms Ford finance team help you navigate the world of leases, loans, and purchase agreements. We make the process easier and we guide you through all of your options so that you can find your ideal plan that won't break the bank or strain your budget. You can even get started before you shop, by filling out our convenient, online finance application to get the ball rolling and start setting up the perfect financing arrangement for your budget.